Pallottine Sisters in Cameroon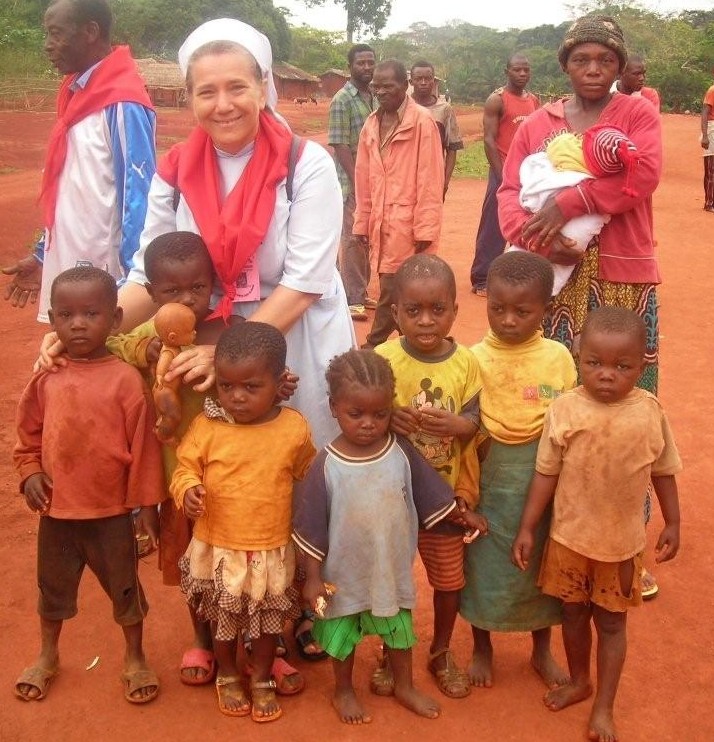 Dear Friend of St. Jude, 
The good people of Cameroon never forget the "ladies in the funny hats" who came to make a better place for them.
At first, the villagers called them "brides" because their hats looked like bridal veils.  Even with the "funny hats" the poor people of Cameroon quickly came to think of these nuns as angels of hope.  Unfortunately, the Pallottine sisters were forced to leave this African county at the onset of World War I in 1916, after many years of service. 
Thanks to people like you, they have returned.  We have returned!
Our Pallottine priests and brothers are working together with the Pallottine sisters as "Pallottine missionaries" in Cameroon.  They have established a health center that is open around the clock, a kindergarten, and a primary school serving hundreds of orphans and needy children.
Now our Pallottine missionaries in Cameroon have asked for help with building a school for girls.  The formation center would provide basic studies along with vocational and health education—giving these girls the ability to take better care of themselves and provide the skills to become more self-sufficient.
I need your help to prepare a better place for them.
Help prepare the children of Cameroon for a better life, out of the streets and safe from harm's way.  African girls, so often, are treated as property and given very little opportunity.  They are desperate for a better life!
You can help make this a reality.  For as little as $10 you can bring hope to those less fortunate like these children in Cameroon.  By supporting the ministry of our Shrine, you give Pallottine missionaries the ability to serve the poor in 44 countries on 5 continents around the world—including right here in the United States.  Your support will help build schools, provide spiritual and material comfort, care for the homeless, conduct retreats and promote evangelism, operate 20 parishes, 5 orphanages, and so much more.
You can count on this Shrine to be a source of hope and help when you need it. Simply write back and allow me to present your prayers and petitions to St. Jude here in our Shrine.  No matter what difficulties you may be facing—no matter how serious the need!—all you have to do is ask for help.
Let the power of prayer do the rest.  It really does work!
Write to me today, while you are thinking about it.  Don't put it off another day!  If something is troubling you, or a loved one, put it in God's hands.
Anything is possible — especially for you!
Wishing you the Hope of St. Jude,
Father Peter Sticco, S.A.C.
Novena Director