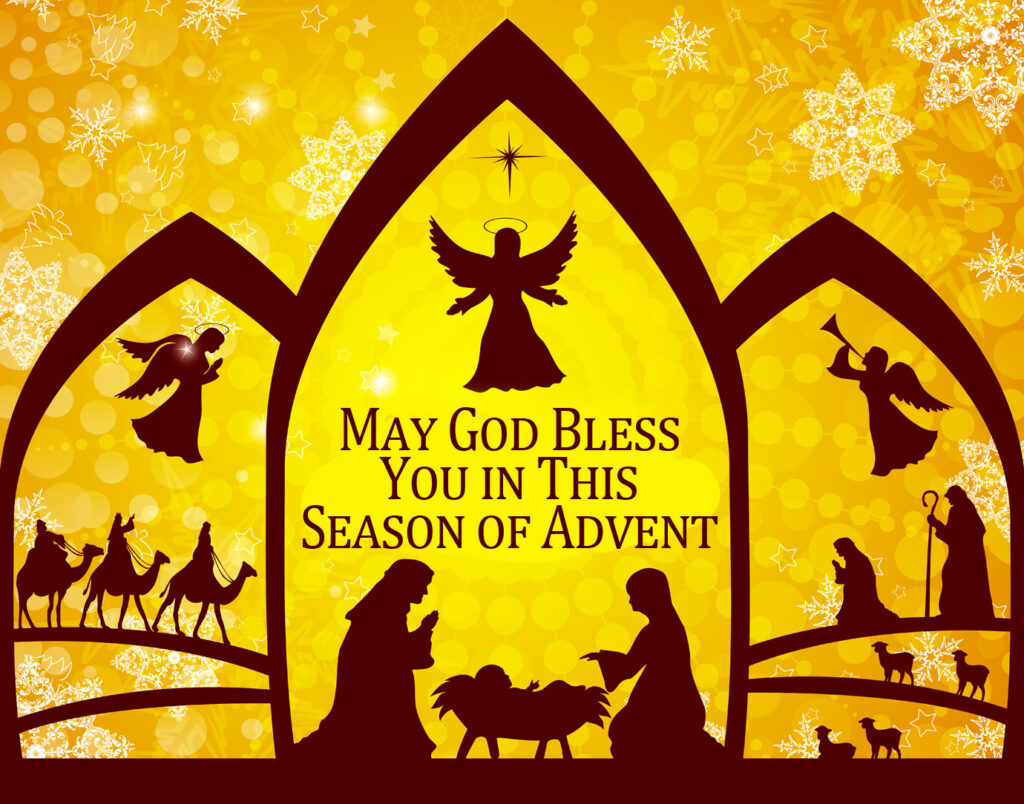 Dear Friend of St. Jude,
As we prepare to celebrate the coming of Christ, I am reminded of the millions of people in the world who have never heard of our Savior's birth, nor have they experienced God's glorious love made visible in the newborn Jesus.
Thanks to your ongoing support of our mission, we are able to embrace the world as our parish, feeding, sheltering and comforting Jesus Christ Himself who comes to us in the poor. From delivering food and spiritual care to impoverished people in isolated villages of the Andes Mountains… to providing healthcare, shelter and educational programs to orphaned girls afflicted by HIV/AIDS in India, our Pallottine missionaries faithfully serve in 54 countries around the world.

Inspired by our beloved St. Jude – saint of hopeless causes – our priests and brothers deliver his message of hope, along with the love of God. They reach out to many souls who are suffering… people who are desperately in need of hope and healing.
If this is a time in your life that you, or someone you love, could use St. Jude's incredible intercession, please let us help. Maybe a loved one needs St. Jude for healing… or for help with an addiction. Or perhaps a son or daughter has given up on finding a job… or is dealing with a desperate financial situation. If so, please put your trust in St. Jude, as so many others have done. (Just a few of the hundreds of testimonials we receive weekly are shown here.)
My brother was sent home from the hospital to die. He was a hopeless case, and doctors could not help him. He was given six weeks to live. His lymph nodes were as big as grapefruits, and he looked like he was dying. We did what we knew and trusted – prayer. We did the Novena to St. Jude, and two days later, the nodes ruptured, and he took a turn for the worse. It has now been two years, and he is well after three blood transfusions. The doctors are still puzzled. We prayed him back to health and the Novena to St. Jude worked. – Anonymous
My brother lives in a very small town and lost his job. He has a small son who is the most important thing in his life, but his ex-wife has custody. He is also very involved in his church. Since there are very few job in his town, he was very depressed and even had thoughts of suicide. He thought he would have to move to find work, but that would take him away from his son and his church. The day I finished my Novena to St. Jude, he got a job offer in his town for the best job he ever had. Thank you St. Jude for answering my prayers. – Debby
After remaining sober for one year, I started drinking again. I was soon back to where I left off a year ago. During the two and a half months that followed, I kept finding St. Jude prayer cards that I left in jacket pockets and elsewhere. It was almost as if St. Jude was saying, "I'm here when you need me". I finally had enough and began praying to St. Jude. I said the prayer nine times a day for nine days in a row. It is now day 10, and I haven't even thought about drinking. On the second day of prayer, I could feel the pressure of "I need a drink" being lifted from me. May God bless St. Jude and all of you. – James
We are honored to pray for St. Jude's help in bringing your prayer requests before God. Simply write your intentions on the enclosed reply and send it in the envelope provided. I look forward to receiving your letter.
I humbly ask you to include an offering for our ministries when you send your requests. Your gift will help our priests and brothers bring the light of our newborn Savior to the darkest corners of the world. 
Our deep appreciation goes out to you for all you continue to do for us. Your prayers, sacrifices and financial support enable us to do the work God has called us to do. Through our ministries, we reach so many people who do not know the love of our Savior.
May you and your loved ones enjoy a most blessed Advent and Christmas season!

Wishing you the hope of our Savior,  
Fr. Peter Sticco, S.A.C.
Novena Director
P.S. Your gift today helps support all our Pallottine ministries, particularly our St. Jude Shrine and the poor we serve. Please be as generous as possible and don't forget to send  your prayer requests, so they may be remembered in the prayers, Novenas and Masses at our Shrine and in daily Mass that is celebrated on St. Jude's tomb in the Vatican.