The Feast Day Celebration of St. Jude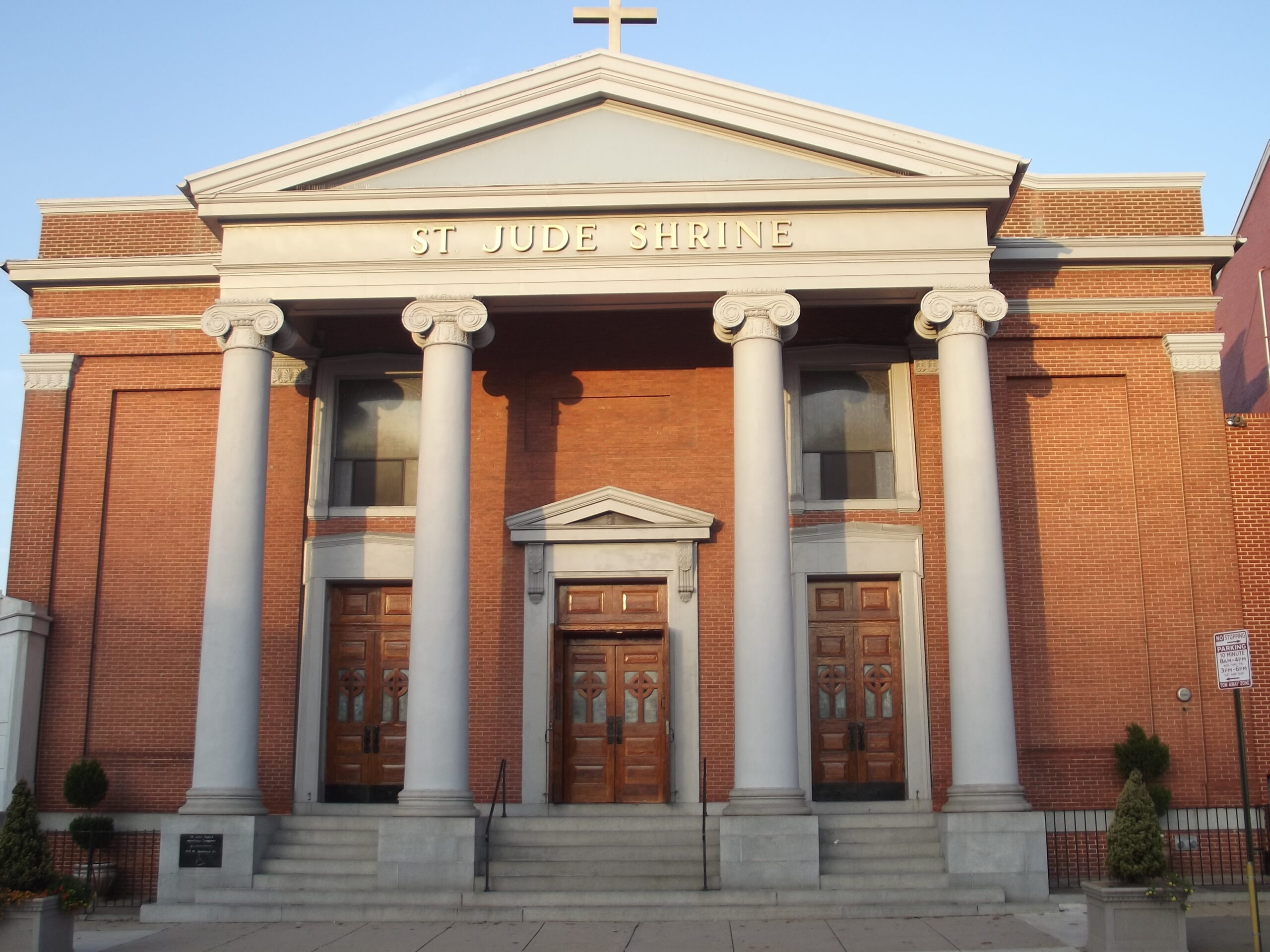 Dear Friend of St. Jude,
I was hoping that the COVID-19 news would be better by the time I sat down to write this letter, but unfortunately, it is not. As we wait out the isolation and hardship of this pandemic, I am here to remind you that the darkness will eventually lift and we will celebrate the light of a new day.
In another quote from St. John Paul II, he reminds us that Christ will bring us through these troubled times: "The cross means there is no shipwreck without hope; there is no dark without dawn; nor storm without haven." What a great message of hope to keep in our hearts during these uncertain times.
As Catholics and members of our St. Jude Circle of Hope, we are spiritually lifted up and rejoice in the message of hope promised to us by our Lord and Savior Jesus Christ and our beloved St. Jude Thaddeus – Saint of Hopeless Causes.
I know many of you look forward to coming to Baltimore for St. Jude's Feast Day, but due to COVID, we are currently welcoming only a limited number of people in the Shrine. We will try to accommodate as many people as possible during the Feast Month of October. We have Mass Monday through Saturday at 12 Noon. Sunday Masses are held at 9:30 and 11:30. We will also be offering streaming Masses online, so that people who cannot attend our services can still join us in prayer.
I also invite you to be part of our Feast Day Celebration through prayer. Please allow us to pray with you for St. Jude to touch your life during these troubling times. Our priests and brothers are honored to pray for his help in bringing your prayer requests before God.
Do you or someone you love need St. Jude's healing power in your life at this time? Maybe a family member or friend is battling the coronavirus, cancer or another serious illness. Perhaps someone you care about needs help with an addiction. Maybe a family member is searching for employment… or needs comforting during a time of loss. No matter what circumstances you're struggling with, please let us help.
Our cherished patron Saint has brought help and hope into the lives of thousands of people around the world. Weekly, we receive hundreds of testimonials like the ones shown here. You, too, can receive St. Jude's hope and healing. Simply send us your requests.
"My friend Marie contracted Coronavirus while working on the front line. She was very ill and there was little hope for her. The doctors told her family to expect the worst. She had many bad days, but she suddenly woke up from her coma and wanted to send messages to her family. They let her husband visit through a glass window. Because she was suddenly doing so well, the doctors decided to take her off the ventilator. Praise God! She is now doing great only on oxygen. I know St. Jude heard all the prayers sent to him and we received a miracle." – Sharon

"After losing my job, I turned to St. Jude. The Novena ended on a weekend, and on Monday, the phone started ringing for job interviews. I received two offers, and I'm now back at work. The prayers are powerful, and my faith in them is strong. Thank you St. Jude for your intercession on my behalf." – Linda

"I would like to offer thanks and love to St. Jude. I found out that an old friend of mine was suffering greatly with a drug addiction and his family felt hopeless. Having heard of the power of St. Jude's intercession, although I never tried praying for his help before, I was desperate to try. Just a few days after I finished my Novena to St. Jude, I found out that my friend is in rehab and showing remarkable progress. God is great!"
When you send your requests, I prayerfully ask you to open your heart and help us reach out to the poor through our ministries of hope in 54 countries around the world. Your offering will help provide tangible relief aid to the poor, including food, shelter, medicine and clean water… along with the love and hope of Jesus Christ.
Please accept my invitation to have your prayers presented to St. Jude. I promise to also include your needs in daily Mass that is celebrated on St. Jude's tomb in the Vatican. Write to me today and I promise your prayers will be heard!
Wishing you the hope of St. Jude,
Fr. Peter Sticco, S.A.C.
Novena Director
P.S. Please send your prayer requests along with your most generous gift today. I will make sure your prayer requests are remembered in the prayers, Novenas and Masses at our Shrine and in daily Mass that is celebrated on St. Jude's tomb in the Vatican.