The Feast Day of St. Jude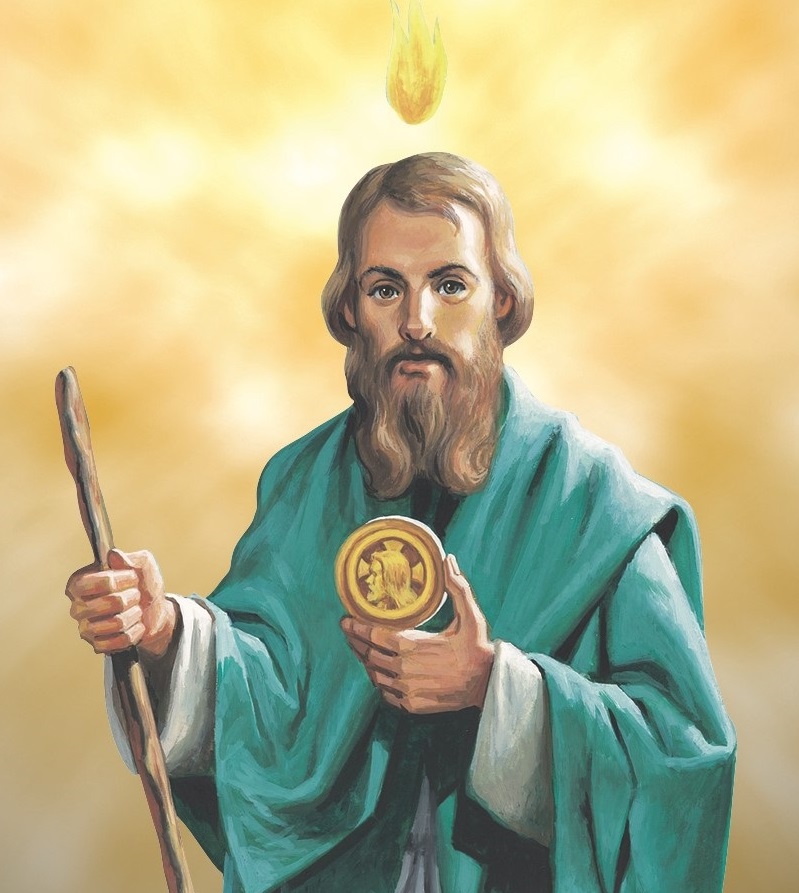 Dear Friend of St. Jude,
I am so very grateful for you! I know you cherish our beloved St. Jude and rely on him for answers to your prayers and concerns. I know, too, that you generously support our Shrine that's been devoted to St. Jude for more than 100 years. From the bottom of my heart, I thank you for being a loyal member of our Circle of Hope and for faithfully supporting our mission!
As we prepare to celebrate St. Jude's Feast Day on October 28, I invite you to be part of our Feast Day Celebration by praying with us for the miraculous power of St. Jude to touch your life.
If you are in the Baltimore area during October, please visit the Shrine and join us as we celebrate St. Jude's Feast month. We welcome groups and will be delighted to arrange a tour.
Sunday, October 6, 13, 20, 27
and Saturday, October 12 and 26
Monday, October 28 – St. Jude's Feast Day. 
Please send us the needs and intentions that fill your heart. Our priests and brothers are honored to pray for St. Jude's help in bringing your prayer requests before God. With all the many voices paying tribute to our patron saint of hope, I'm confident your petitions will be heard! 
Our cherished St. Jude, Patron Saint of Hopeless Causes, has brought help and hope into the lives of thousands of people around the world. In fact, every week we receive hundreds of testimonials like the ones I've included in this letter.
"Two days ago, I received a phone call from a friend of mine whose husband had just been the victim of a massive heart attack. She was informed by the doctors that her husband's prognosis was very poor. I told her that I would pray to St. Jude and light a candle for her husband. Today, I was informed that he made an astonishing recovery and was sitting up, eating and talking. Thank you St. Jude for your intercession." – Anonymous

"I was writing my prayer request at 1:00 – the same time my son was in a meeting regarding his job. A peace came over me, and shortly after, my daughter-in-law called to say the meeting went well, and my son's job was not in danger as first thought. Many thanks to St. Jude!" – Anonymous

"I want to thank St. Jude with a heart full of appreciation and thanksgiving. I was supposed to get an insurance claim after I lost my job in January, but until this week, I was not able to get it. I needed the money very badly because I am a widow and need to take care of my children. I called on St. Jude and prayed a nine-day Novena. On the last day of the Novena, a miracle happened! The insurance company called me and told me that my claim had been prepared and my payment was ready. I could not believe it! In just nine days, I got what I could not get for the last seven months. Thank you so much St. Jude for interceding for me! I know that the remaining petition of my Novena will be answered soon." – Anonymous 
Do you, or someone you love, need St. Jude's miraculous healing power in your life at this time? Maybe a family member or friend is battling cancer or another serious illness. Perhaps someone you care about needs help with an addiction. Maybe a family member is searching for employment. Or perhaps you know someone who has lost a loved one and needs comfort. No matter what circumstance you're struggling with, please let us help. 
You can count on our priests and brothers to pray for St. Jude's powerful intercession in bringing your prayer requests before God.
When you send your request, please consider an offering for our ministries in 54 countries around the world. Your gift will help bring relief aid, such as food, clean water, and medicine, as well as education and opportunities that improve lives. Your gift will also go a long way toward helping Jesus, Himself, who visits us in the poor.
My prayer for you is that the kindness you have shared with our ministry will be abundantly returned to you. Please know that you can count on me to seek God's help and hope for you and for those you love and care about.
May St. Jude bless your home and family, and obtain for you every blessing of health and happiness. 
  Wishing you the hope of St. Jude,     
Fr. Peter Sticco, S.A.C.
Novena Director
P.S. Please send your prayer requests along with your most generous gift today. I will make sure your prayer requests are remembered in the prayers, Novenas and Masses at our Shrine and in daily Mass that is celebrated on St. Jude's tomb in the Vatican.