The Good News of Christmas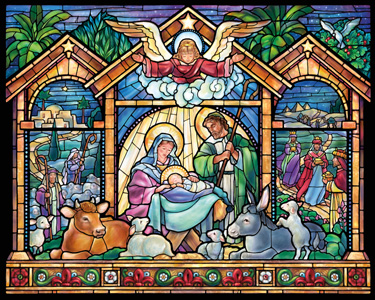 Dear Friend of St. Jude,
This Christmas we will hear these words proclaimed in the Gospel reading – "Do not be afraid; for behold, I proclaim to you good news of great joy that will be for all the people … A savior has been born for you who is Christ and Lord." – and I just love hearing that there is good news. For so many of those who write to us – those who are experiencing despair and hopelessness – these are words of joy.
Beyond the window lights, the stockings hung on the mantle, and wrapped gifts under the tree, the same wonder of Bethlehem is just as alive for us on Christmas as it was at that first manger many years ago.
The power of this Child born for us goes well beyond our secular world. It reaches into the very depths of our hearts – it is the power of God's love for us. Today this message goes out to the whole world to reach all people. It is a message of peace – a message of good news and great joy.
Thank you for participating in Jesus' ministry and for helping our Pallottine priests and brothers share the love of Christ with those in desperate need. Inspired by St. Jude, we Pallottines bring the message of hope to people who are struggling around the world. From delivering food and spiritual care to people in isolated villages in Peru… to providing a loving home and medical care to orphans suffering from HIV/AIDS in India… to supplying emergency relief aid and shelter to refugees in Nigeria – our priests, brothers and sisters work on the front lines, caring for the poorest of the poor.
We rely on your prayers and donations to support these works of mercy – and pray that you will continue your support. Your gift this Christmas will help us spread hope where there is none.
Friends from around the world write to our Pallottine priests and brothers testifying to the power of God working in their lives through the intercession of St. Jude. Their belief is unshakeable and their words come from deep within their hearts. For so many, a life of hopelessness is changed to one of hope and a strong faith. Here are some examples…
My brother was diagnosed with cancer, stage four. Hopeless! I prayed to St. Jude and started a prayer chain. After extensive treatment, doctors could see a change in the tumors, and a month later, there was no trace of cancer within his body. Thanks to prayers to St. Jude and faith, Joseph is now in remission.
I had a job that I felt was coming to an end – I just didn't know when. I prayed to St. Jude for his guidance and help. One week later, I did lose my job, and within another two weeks, I found the job of my dreams. Thanks to St. Jude, a whole new door was opened for me and my family. He has never let me down.
For the past two years, I have been trying to get pregnant. I even had two miscarriages. Last month, my girlfriend told me to pray to St. Jude, and I just found out today that I am pregnant! I will be forever grateful! Thank you St. Jude!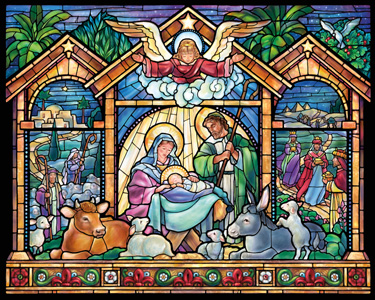 In today's world we need messages of hope. We need to hear that there is good news. We need to know that with Jesus' birth comes hope and joy. This Christmas, I pray that you will sing with the angels: "Glory to God in the highest and on earth peace to those on whom his favor rests."
Our Pallottine priests and brothers will be honored to remember you and your loved ones in our Christmas Novena of Masses. We will call upon St. Jude's powerful intercession for those in your life who need help and hope – perhaps a relative is battling an addiction… a child is going through a difficult time… or a dear friend is fighting a serious illness.
 I invite you to send us your prayer  intentions. Your petitions will be lovingly remembered in prayer and all our good works.
May you and your loved ones enjoy a most blessed Christmas!
Wishing you the Hope of our Savior,  
Fr. Peter Sticco, S.A.C.
Novena Director
P.S. This Christmas, please give the most precious gift of prayer. Send us your prayer requests, including your own needs and intentions, so we may pray for you and those you love. I will make sure your prayer requests are remembered in the prayers, Novenas and Masses at our Shrine and in daily Mass that is celebrated on St. Jude's tomb in the Vatican.